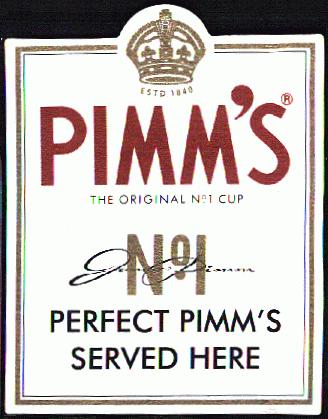 Mac Daddy and I recently had a gastronomic orgasm at
The Oxford
, a new
gastropub
in downtown Raleigh. The panko fried avocado appetizer was ridiculously marvelous. And the funny thing is, every time we encounter someone who has eaten there, we grab ahold each other's arms, eyes wide, mouths watering, and exclaim, "Did you try the panko fried avocado?!" It is that freaking good. If it's ever 86ed from the menu, I'm not going back, even if the creme brulee was fantastic.
I enjoyed The Oxford's signature cocktail, that is perfect for the warm weather that is coming any minute now. Hear me, Mother Nature?!
Pimm's Cup
, courtesy of The Oxford
Fill a cocktail glass with ice. Add 1.5 oz Pimms #1, which is a gin-based liquor from England. Only six people on the planet know the secret recipe, a concoction of gin, spices, fruit juices, and some other special ambrosia.
You can buy it online here
.
Muddle some fresh cucumber and lemon and add it to your glass. Top with ginger ale. Garnish with a cucumber slice and a sprig of mint for color.
I'm telling you, this cocktail is perfect for a warm summer evening. The subtle hint of cucumber and lemon is the ticket to taste bud paradise. The Pimm's Cup goes down mighty easily, so go easy or go out with a teetotaler friend. Or, just call a cab.